Background of AHEC
Our first initiative dates back to the autumn of 2007, when we organized an international workshop at the Institute of Economic Research, Hitotsubashi University, Tokyo, together with the event of the University's award of an honorary doctorate to Professor Angus Maddison for his significant contribution to the quantitative and comparative history of the world economy.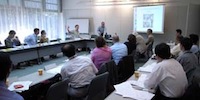 This workshop led to a joint conference between Harvard, Hitotsubashi and Warwick on "Economic Change around the Indian Ocean in the Very Long Run" in Venice in the summer of 2008, which was attended by both Professor Angus Maddison from the University of Groningen and Professor Jeffrey Williamson from Harvard University.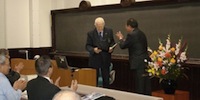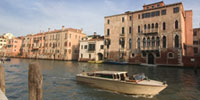 The success of these two events has stimulated the idea of an annual international meeting in the form of an Asian Historical Economics Conference (AHEC) to promote active research in the economic and quantitative analysis of Asian history from 2010.